15 Sep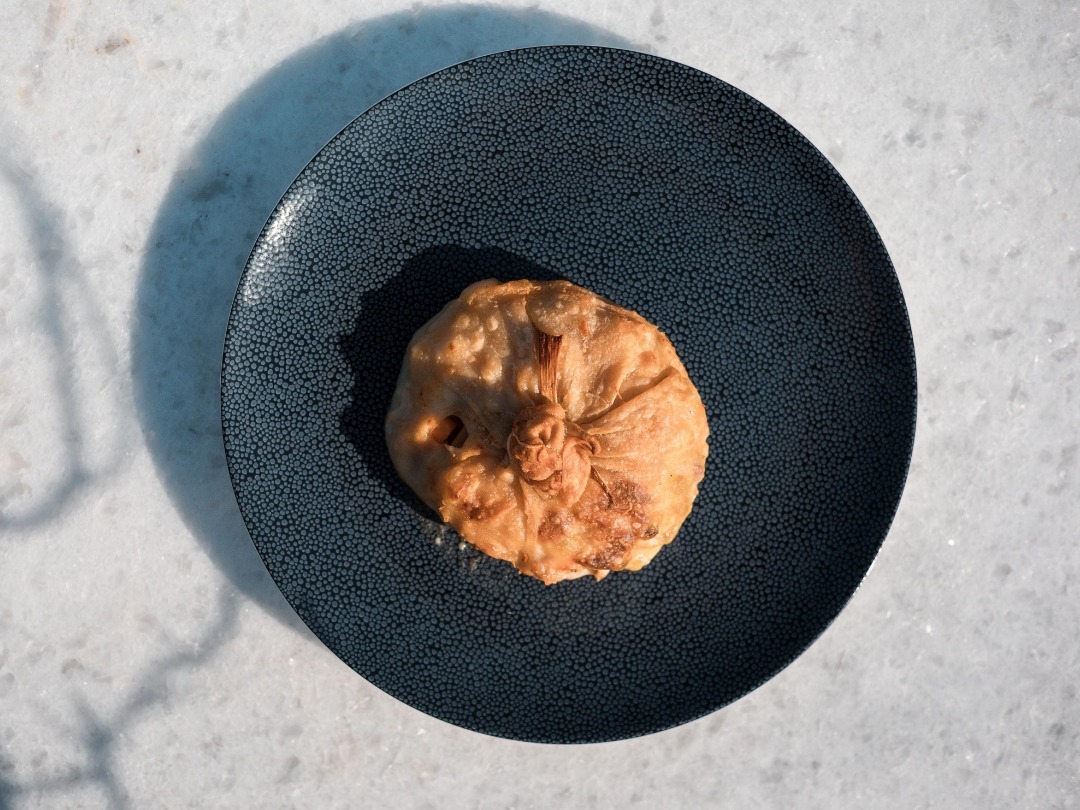 ---
"Kleftiko" in traditional handmade filo pastry.
The process of making it takes five hours and three people until it is completed. One starts the process, another prepares the filo pastry and another will set up the pouches.
Manolis Papanikolaou had the idea of doing it this way in 2003.
Until then, "Kleftiko" was generally made either in a ceramic dish or in parchment paper and then cooked in the oven.
Thus, in 2003 and ever since at Manolis Taverna, "Kleftiko" was for the first time made and served in a crispy filo pastry pouch. It is one of the most popular dishes on the menu.
Customers from around the world contact us telling us that they are coming to visit us exclusively for this dish.
Have you tried it?
---