10 Sep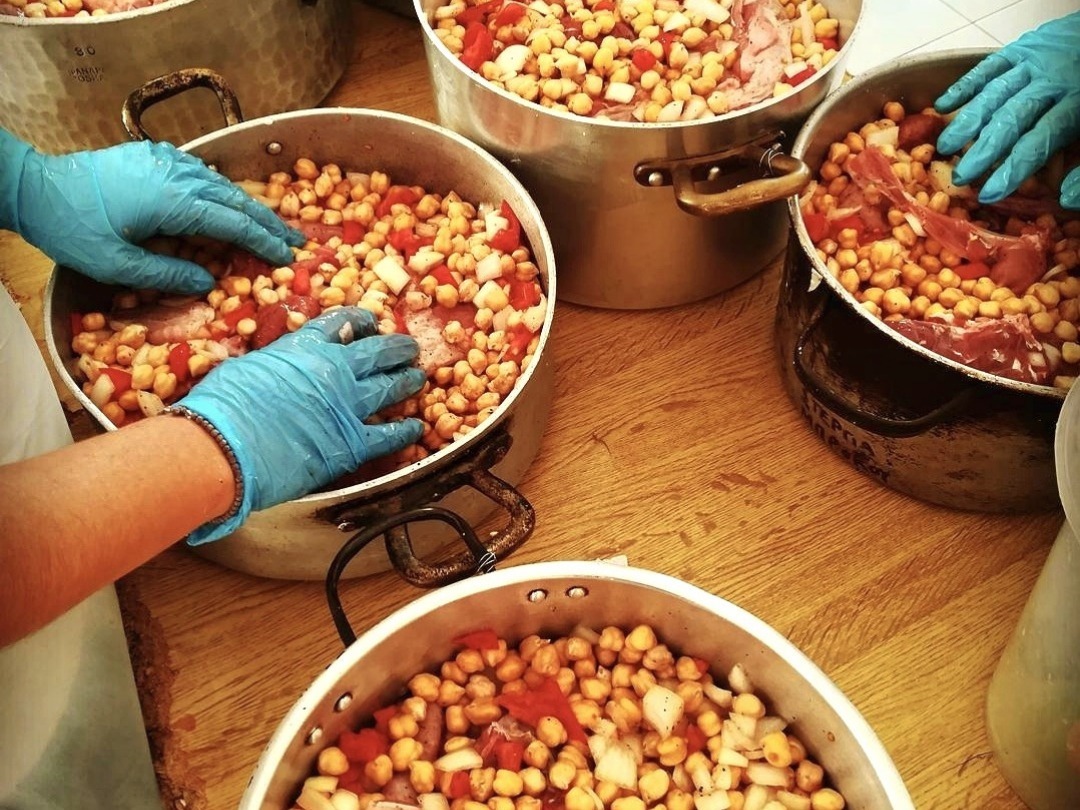 ---
In 2015, the Cultural and Environmental Association of Psinthos "Terpsis" was created, where after many organized events, it was decided to also create a food festival.
Psinthos has always been famous for its bread and two traditional dishes, one being kapama (food cooked in covered pot) and the second being chickpeas with goat cooked in a wood burning oven.
The choice of chickpeas to be used as the village feast was decided for many reasons. Initially, because of tradition, but mainly because seven leavened bread is made from chickpeas. Also, Psinthos is known for its pitaroudia (chickpea meatballs). So, those who visit Psinthos today will have the opportunity to try three traditional dishes which are all made in wood burning ovens.
The process...
There is a very special process, preparations begin the day before where the women of the village meet in a hall, the cultural association brings everything they will need and they start cooking the chickpeas in pots. About ten wood ovens are lit for this process and they cook all night. Seven-leaved breads are also baked in the same wood burning ovens.
When everything is ready the celebration starts today 10.09.2022 in the village square at 19:00 until late at night and everyone is invited.
A few words about the village...
Psinthos is a welcoming place with unique beauty. It has one of the largest village squares on the island of Rhodes. In this village you will find a natural spring "Pigi Fasoulis" it runs all the way from the village entrance and ends at a the small dam. This is a special tourist destination that above all is famous too for its good food. In winter many locals visit the village for lunch as there are many good restaurants to choose from.
Here in this place, the Rhodes countryside is captured in the best way possible.
The village of Psinthos is the birthplace of the Papanikolaou family, the family of Manolis Taverna.
---