OUR BAR
before or later!
Mr. Pantelis will be waiting for you at the Bar. There you will find unique wines that truly represent the Greek vineyard. Our wine list includes labels from Greek and international varieties carefully selected to match the flavors of our cuisine.

You can visit the Bar before or after your meal.
Sustainability
Preparation in our kitchen starts early in the morning. In the backyard of this space is our garden, created with love by the whole family. Every day we visit the garden and take from there what Mother Earth has brought forth. Then we turn to our associates for the rest. They provide us seafood and meat, vegetables from farmers and products from other Rhodian suppliers and producers, fresh every day.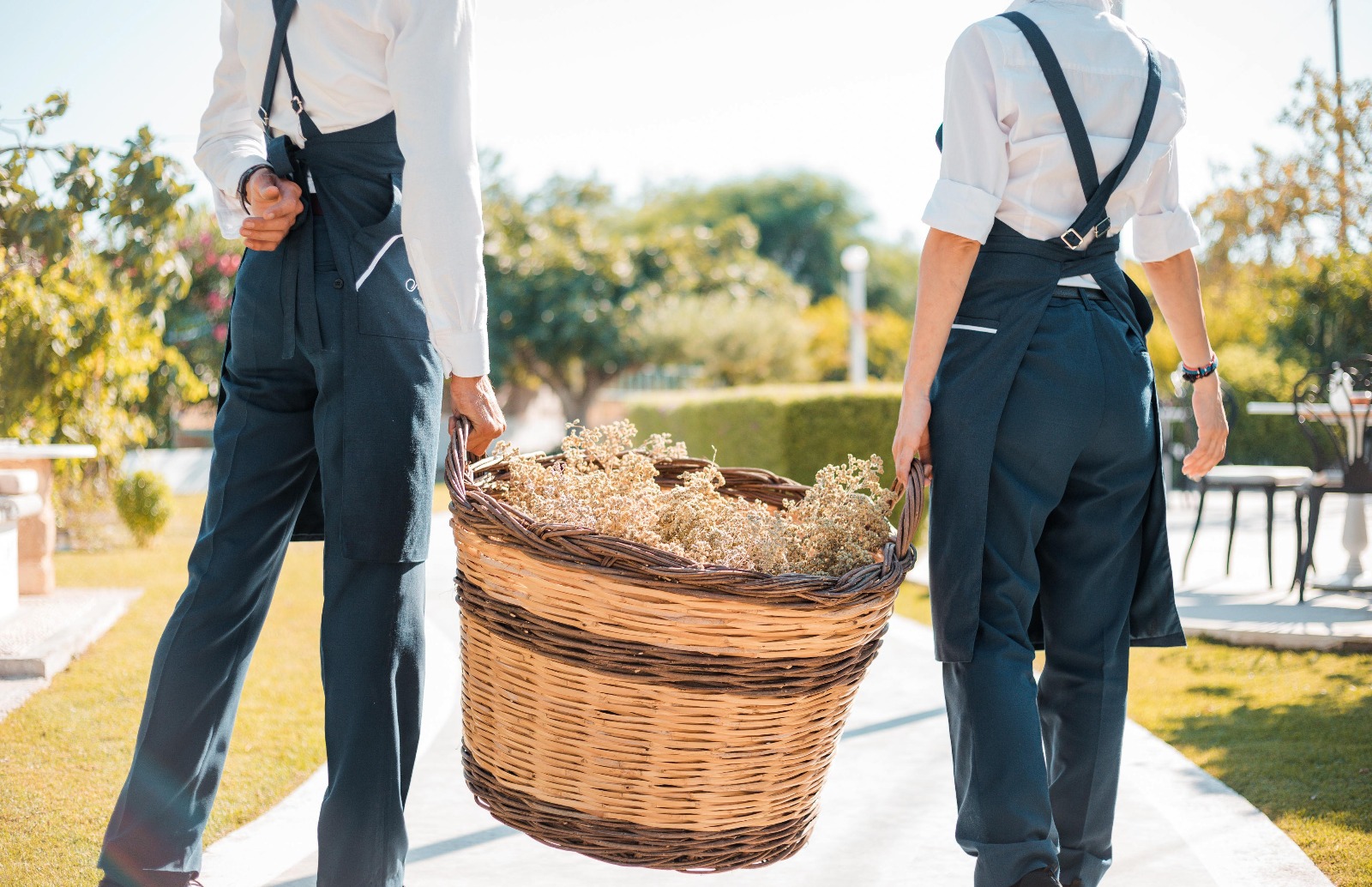 Greek Local Products
Sustainability for us is directly supporting the local people we work with, knowing that they use responsible practices to harvest their produce.
Manolis Taverna