20 Aug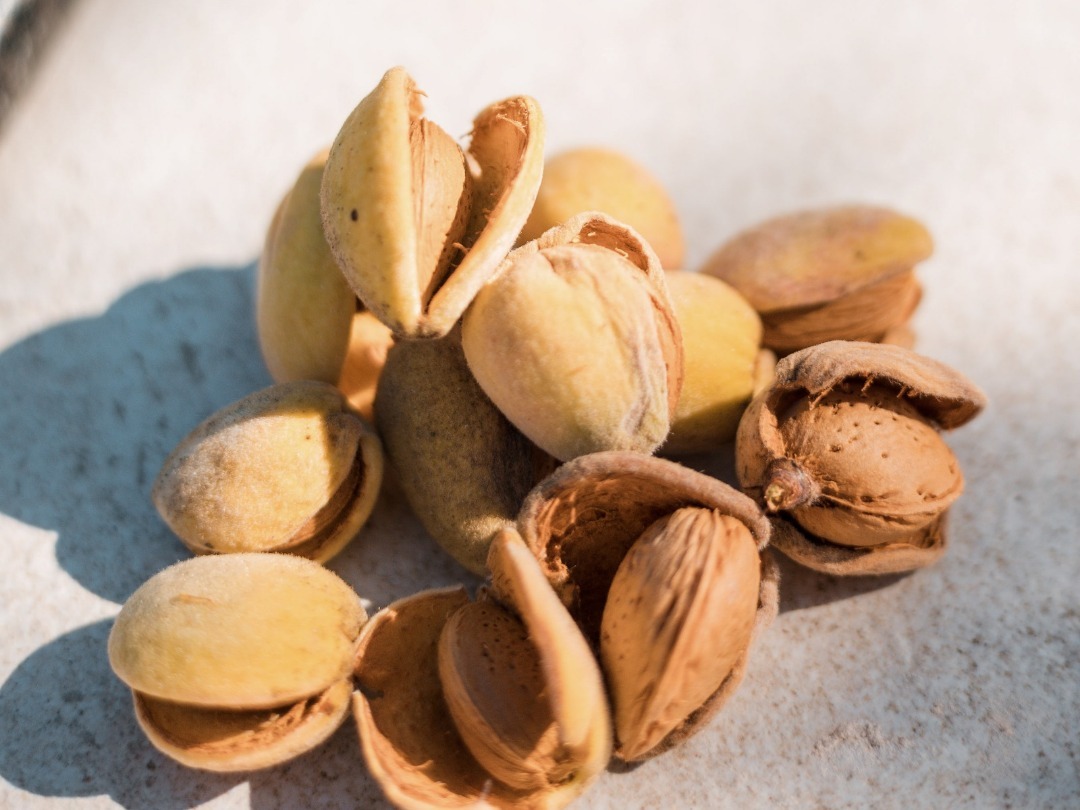 ---
We have three almond trees in our garden.
Now, obviously, over the years they've showered us with their lovely fruit...however, for the past few months they've been showering us with beautiful white and pink blossoms. It's no coincidence that the almond tree is called the harbinger of spring.
Did you know that the almond symbolizes hope?
What you probably didn't know, though, is that almond trees belong to the type of trees that blossom before they produce leaves.
Yes, they bloom before they leaf out.
Almond trees have been cultivated in Greece for millennia. It is also worth pointing out that at weddings where the so-called "bonbonniere" is offered, sugared almonds are included as a classic wedding sweet or party favour.
In traditional Greek weddings, sugar coated almonds are called koufeta. They are placed in little tulle bags in odd numbers and are served on a silver tray. Because odd numbers are indivisible, this symbolizes that the newlyweds will share everything and remain undivided they also symbolize the blessings we wish upon for the couple....
Health, wealth, happiness, children, and a long life!
The roots of the "koufeto" can be traced back to ancient Greece.
The almonds that our trees produce every year, are used here at Manolis Taverna in various sweets. You will also find sliced almond flakes from our own almond trees in our "Talagani", a delicious appetizer with black fig jam.
When you visit us at our restaurant, ask us and we'll give you some almonds to take with you.
---