19 Jul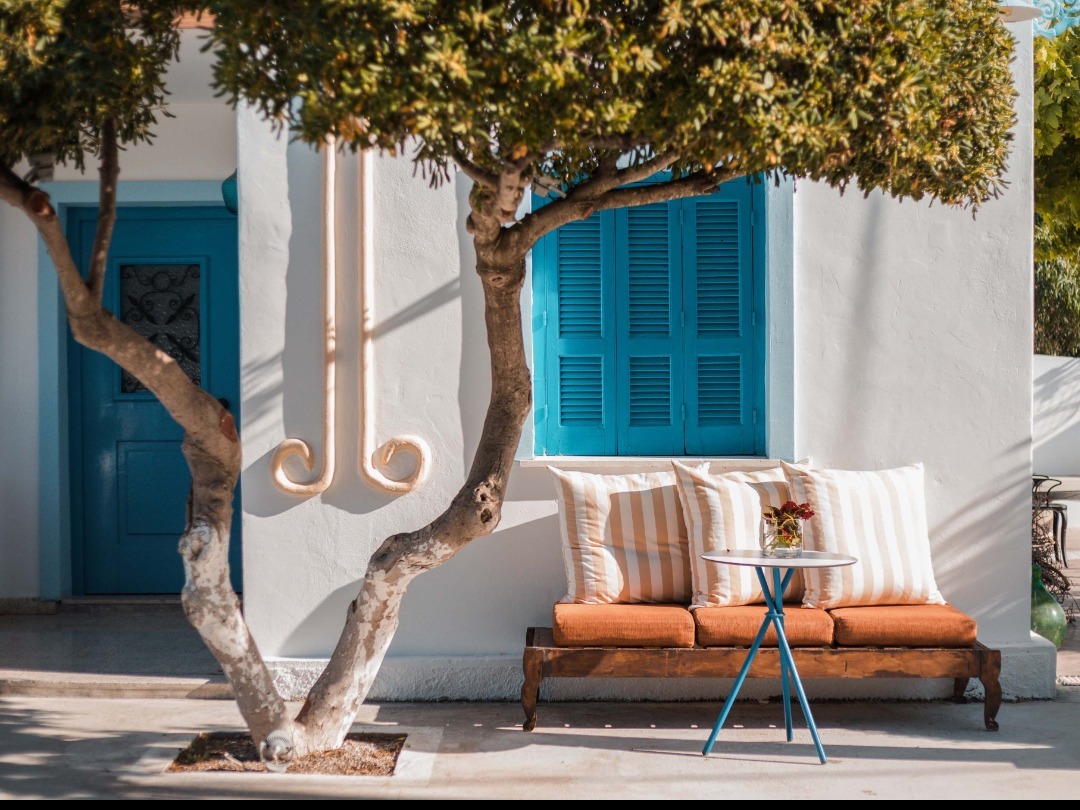 ---
This is a year of new beginnings, from now on we want share with you all the secret stories of Manolis Taverna. We want to guide you through our amazing country using your senses and the eyes of our restaurant.
You will find meaning in the beautiful story of the laurel and the wanderer but mostly, you will be able to see how much we love what we do. At the end, you will feel like a part of this journey.
During your visit in our restaurant, you will feel peace and be captivated by the vibrant colors. While you are wandering, you may see an old lady picking vine leaves or drinking her Greek coffee quietly in the shade of our trees, don't hesitate to talk to her.
You would know her as Mrs. Dimitra but to all of us she is our lovely grandmother Dimitroula and she would gladly spend some time talking with you. Manolis Taverna is a Restaurant that has been passed from father to sons.
He had a great love for this country and the Mediterranean and this was enough for him to get involved with gastronomy, believing that food is not only about taste, but also about the feeling of generosity that it conveys, cooking as if our souls were on display.
Our culture is alive in our kitchen and on your plates... We want you to feel that food is one of the most sensuous and enjoyable aspects of your day. That feeling of comfort, joy and Love.
The team & the family of Manolis Taverna.
---